IMDS Guide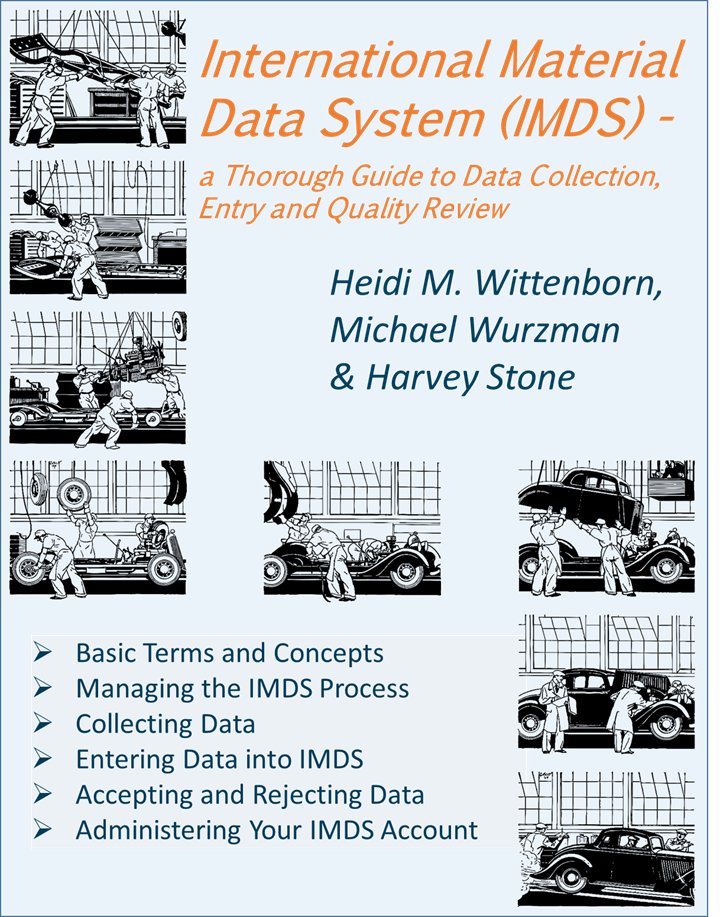 The purpose of International Material Data System (IMDS) – a Thorough Guide to Data Collection, Entry and Quality Review is to help you to cost-effectively collect, evaluate, and enter data into the automotive industry's International Material Data System (IMDS). The Guide draws upon RSJ's 14 years of experience using IMDS to collect substance data on tens of thousands of parts from thousands of suppliers. It will help you understand what IMDS requires and what you need to do to meet those requirements for your materials and components. As a result, it will save you time, reduce your re-work and lower your company's costs of compliance.
This Guide is the only one of its type available. It goes beyond the basics of using the IMDS browser interface found in the user manual provided as part of IMDS support. This Guide will help you understand and execute all the actions required to manage the complex process of data collection. It will help you implement the business processes you need to ensure that your suppliers provide the necessary data in a timely manner so that you can provide data to your customers.
Whether you need to represent any product from a basic material or part to a complex assembly, this Guide is designed to provide you with an in-depth understanding of all the activities entailed in creating quality IMDS data that will be accepted along the supply chain - all the way to the OEM.
Entering data into IMDS involves working with suppliers, third parties and others outside of IMDS. You must gather the documentation (drawings, material specifications, certificates of analysis for materials used, etc.) on your products, components and materials before you can enter data into IMDS or review data submitted to you in IMDS. You cannot represent your part virtually in IMDS until you understand the physical part in the real world. Providing accurate and complete data in IMDS means understanding what your part is made of and how it is made.
Obtaining and generating quality data goes far beyond the simple entry of data into the IMDS browser interface. You must understand all the activities that go into:
Identifying data sources
Judging the quality of provided data
Understanding the rules that apply to IMDS data; and
Managing supporting-document retention outside of IMDS
Order your copy now! US $99.95. (Available in digital format only. Also available in Spanish.)